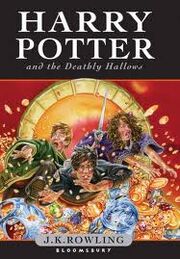 Author: J.K. Rowling
Harry is waiting in Privet Drive. The Order of the Phoenix is coming to escort him safely away without Voldemort and his supporters knowing - if they can. But what will Harry do then? How can he fulfill the momentous and seemingly impossible task that Professor Dumbledore has left him?
Ad blocker interference detected!
Wikia is a free-to-use site that makes money from advertising. We have a modified experience for viewers using ad blockers

Wikia is not accessible if you've made further modifications. Remove the custom ad blocker rule(s) and the page will load as expected.